For Physicians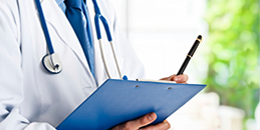 The following information was prepared as a general guide to help referring physicians. If you have trouble downloading these documents, please call us at (613) 523-4444 or Fax (613) 523-6444.
PDFs Forms for Physicians
Please see the forms that we require to be signed by a Physician in order to get an appointment.
You can download the form directly from our website or fill it in online prior to printing and faxing to us. If you have any questions about the forms please don't hesitate to call us.

Useful links:
Asthma Society of Canada – http://www.asthma.ca/
Canadian Respiratory Research Network – http://www.respiratoryresearchnetwork.ca/
Canadian Society of Respiratory Therapists – http://www.csrt.com/
Canadian Respiratory Guidelines – http://www.respiratoryguidelines.ca/
The Lung Association – Ontario – http://www.on.lung.ca/
Respiratory Therapy Society of Ontatio – http://www.rtso.ca/
See Also: Faciltiy – Our Team. – Contact Us